The new Factory Systems website is online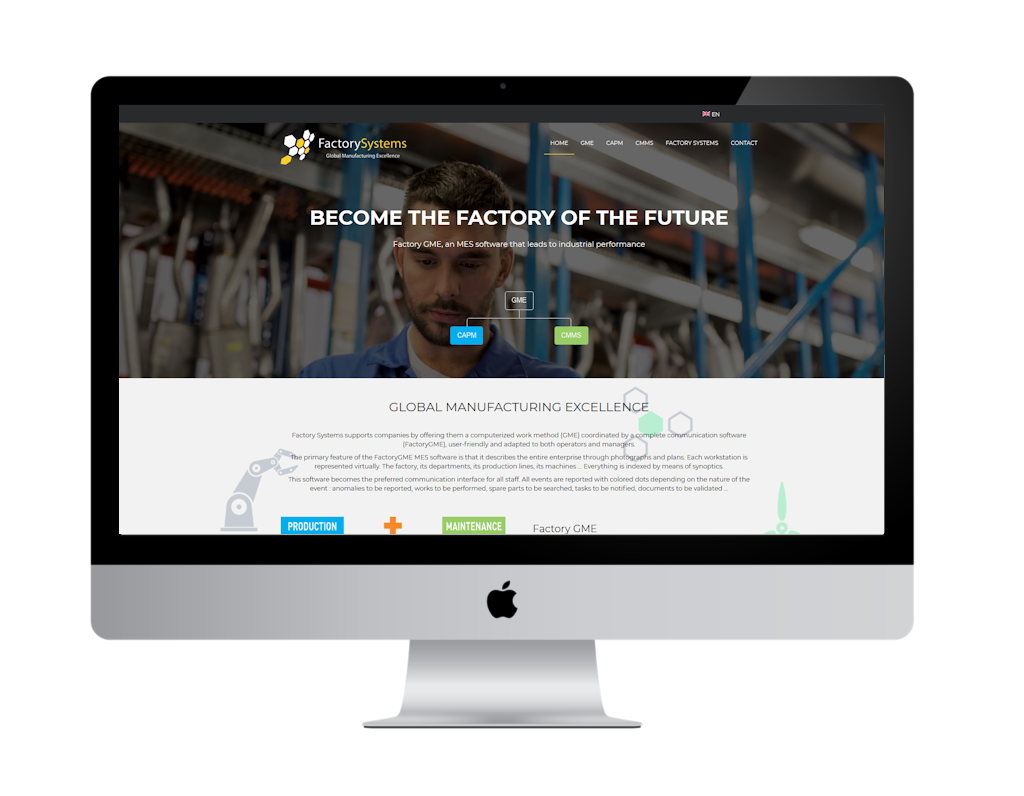 Factory Systems offers a new ergonomic, responsive website (compatible tablet and smartphone) in connection with social networks
Since its creation in 2004, Factory Systems has supported companies, and in particular industries, in their continuous improvement approach. We offer our customers a complete and friendly FactoryGME software that meets in a single platform for the production and maintenance management capabilities to provide a complete MES software. This software is based on the G.M.E (GME for Global Manufacturing Excellence) method, which significantly improves the performance of a company.
Discover this unique approach on our new website www.factorysystems.eu. An ergonomic and easy to use site, accessible from any type of screen.
You will discover the unique feature of the MES FactoryGME software: it describes the entire company through photographs and plans. Each workstation is represented virtually. The factory, its departments, its production lines, its machines … Everything is indexed by means of synoptics.
This software becomes the preferred communication interface for all staff. All events are reported with colored lights depending on the nature of the event: reportable anomalies, work to be performed, spare parts to be searched, tasks to be notified, documents to be validated …
FactoryGME is the guarantee for your company to :
increase the yield;
move towards zero failure;
monitor your indicators in real time;
guarantee the safety of your staff ;
become a paperless factory.
In short, a factory 4.0, the factory of the future!